DiscProfiles4U Case Studies
Training That Is Vitalizing Communication in Healthcare
Spectrum Health's employees use behavioral assessments to improve communication between themselves, colleagues, and patients.
Studies have shown that there is a strong positive relationship between the effectiveness of a healthcare provider's communication skills and his patient's tendency to follow through with medical recommendations, self-manage a chronic medical condition, and assume preventative health practices. Additionally, the quality of communication within a team of employees or providers affects job satisfaction, retention rates, and patient satisfaction and safety.
[ Read Spectrum Health DiSC® Case Study ]


UF Health Shands Maximizing a Team's Potential
With so much at risk, one healthcare organization creates a team-building playbook that defies the odds to save lives and dollars.
An architect by training and a collaborator by instinct, Brad Pollitt was handed the challenge of his career: In four years or less, bring together 150 independent contractors—bricklayers to mechanical engineers—to build a $400 million state-of-the-art hospital for UF Health Shands, a private nonprofit providing clinical care and teaching facilities for the University of Florida Health. As vice president of facilities and development, Pollitt knew if he was going to bring this behemoth project in on time and on a budget his first priority had to be on building a high-performing team — one that trusted one another, shared risk, communicated effectively, and had a solid commitment to collaborate.
[ Read UF Health Shands Case Study ]
Carhartt on Building a Legacy of Leadership
Expanding from two sewing machines with five associates to global operations with 4,700 associates worldwide, Carhartt continues to "outwork them all." The iconic brand has been growing since 1889, carrying on the legacy of founder Hamilton Carhartt. Although the company is famous for its high-quality garments, its continued success goes far beyond workwear.
As a 129-year-old company, Carhartt has truly stood the test of time. They've adapted as the world transformed through the era of steam and steel to today's advancing technology. Leadership that was focused on their associates' success steered Carhartt through cultural and organizational change, all while maintaining a family-oriented and pro-team culture.
[ Read Carhartt's Case Study ]
First United Bank on Developing Talent as a Turnaround Strategy for Growth
How one financial services company is—quite literally—taking Everything DiSC® to the bank! For the entire financial services industry, 2009 was an exceptionally tough year. Newly implemented market steps and strategies to increase shareholder value were just beginning to turn around from what has been called the most serious economic crisis since the Great Depression.
[ Read First United Bank's Case Study ]
Honda's Training that Drives Customer Loyalty
Keeping customers coming back for more is a mark of any successful business. In the automotive industry, where brand devotion can be erratic, customer loyalty is especially important.
Today's car manufacturers are driven more than ever to retain customers, and the smartest industry players know that customer satisfaction does not equal customer loyalty. Satisfaction is about meeting expectations. Loyalty is about creating true relationships.
[ Read Honda's Case Study ]
Making a Transition with the NCAA
Each year, more than 400,000 student-athletes participate in 23 sports at more than 1,000 National Collegiate Athletic Association (NCAA) colleges and universities. Regardless of which sport they play (or how well they perform), when they graduate they all have one thing in common: the need to find a job. And while some aspire to "turn pro," very few will have the opportunity to do so. In fact, according to the U.S. Department of Labor, there are only 16,000 professional athletes in the United States today. Talk about a competitive job market!
[ Read NCAA's Case Study ]
Better Healthcare for England Begins with Better Leaders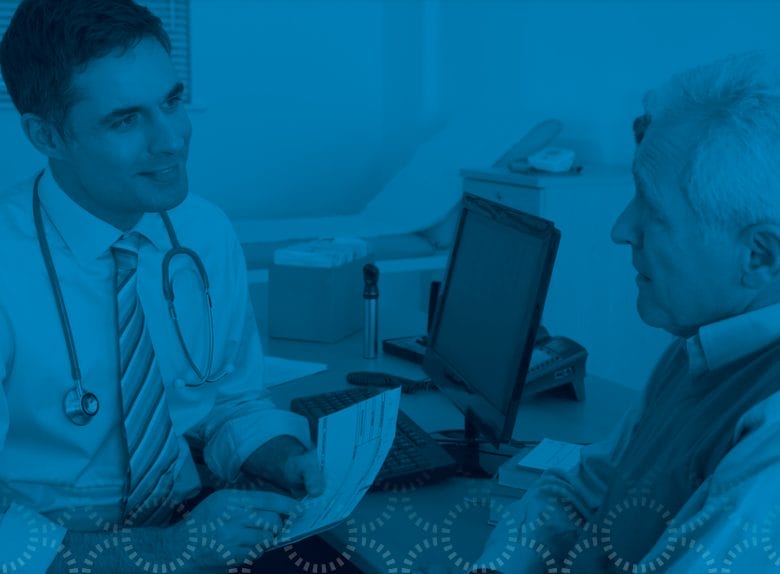 The National Health Service (NHS) in the UK is among the world's top five largest employers, with around 1.4 million employees to date. As an arm's length body of the NHS, Health Education England (HEE) is a dedicated function that concentrates exclusively on implementing and promoting national workforce strategy, training programs, and leadership development for healthcare professionals within England's healthcare service.
Traditionally, the education of healthcare professionals in primary care has focused almost exclusively on technical training with little time set aside for the development of skills such as interpersonal development, management, and leadership training. And yet, General Practitioners, Practice nurses and the wider primary care workforce within the NHS are being asked to not only be a patient's first contact of care, but also to step up into leadership roles that steer the healthcare system.
[ Read NHS Health Education England's Case Study ]
How "Go-Do-Push" Becomes "Pause-Reflect-Choose"
Saline Lectronics, Inc. (Lectronics) is an electronics contract manufacturer serving the commercial, medical, and aerospace industries. Recently, Lectronics utilized Everything DiSC® Productive Conflict® to transform their organization's culture, define who they are in a rapidly changing environment, and build confidence in young leaders.
[ Read Lectronics' Case Study ]
Creating a legacy of leaders to shape the future of business growth with Sumo Sushi & Bento®
Every business has a secret recipe for success, but one thing all successful organizations have in common is effective leadership. Whether homemade or store-bought, we all have favorite foods that we crave. Sometimes sharing these dishes can be as enjoyable as eating them! This rang true for one family who moved from Hawai'i to Dubai to do just that.
To satisfy their cravings and share the love of their favorite dishes, they opened Sumo Sushi & Bento®, the first Japanese casual dining restaurant in the UAE. The restaurant's authentic cuisine and unique, family-friendly atmosphere quickly won people's hearts and appetites. It didn't take long for customers to turn into loyal Sumo Super fans.
[ Read Sumo Sushi & Bento's Case Study ]
Powering Employee Development with Everything DiSC®
Creating a sense of community within any organization can be a demanding task. By encouraging employee growth and celebrating success, the challenge can turn into a rewarding journey.
As a little girl, Mandy Smith knew she wanted to change the world. Today, as the Vice President of Training and Employee Development at Southwest Business Corporation (SWBC), Mandy has realized that she can do exactly that by using Everything DiSC®, a proven workplace solution that helps people develop effective communication strategies and teamwork to build healthier workplaces.
[ Read SWBC's Case Study ]
Building Culture on the Job Site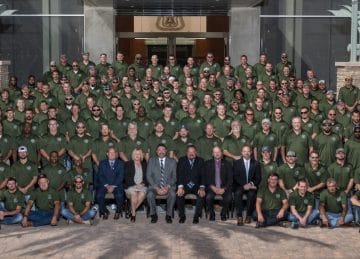 The construction industry hinges on the collaboration and coordination of many different trades, roles, and workers to complete a project. With various crafts coming together, we see different approaches, agendas, and work styles. Many carpenters experience the tug for resources, which leads to a domino effect of different workers being unable to fulfill their tasks. All of these can lead to conflict on the job site. All of these can lead to delays in the construction of our communities. On top of this, soft skills training is not prevalent in this industry, so a lot of the conflict experienced is unresolved—even escalated—due to not having the appropriate tools to deal with the issues at hand.
Put simply? The construction industry is full of communication challenges that derail progress. That's why one organization is determined to make a change. The United Brotherhood of Carpenters and Joiners of America (UBC) is determined to change all of this through its progressive member education programs. [ Read UBC's Case Study ]