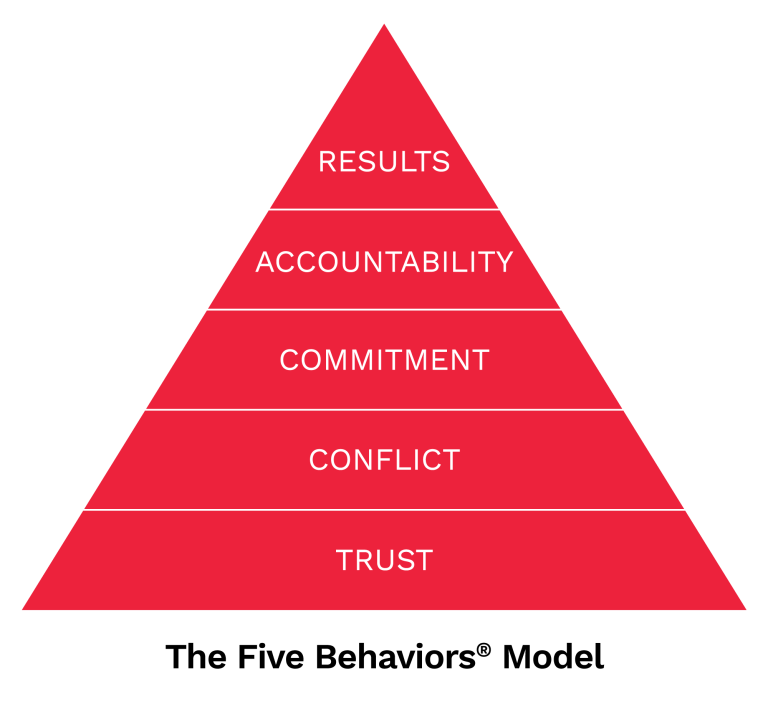 The Five Behaviors™ of a Cohesive Team™ has a simple goal:
Build truly cohesive teams.
Based on Patrick Lencioni's internationally best-selling leadership fable "The Five Dysfunctions of a Team", this assessment-based program focuses on putting The Five Behaviors™ model into practice.
Additionally, two versions of the program are available: Powered by Everything DiSC® — two distinct personality models—which help participants better understand how individual personalities contribute to team development.
Both are equally valuable in helping teams achieve greater effectiveness and productivity.
The Five Behaviors™ scores participants on behaviors every team needs to succeed: Trust, Conflict, Commitment, Accountability, and Results.
The Five Behaviors™ offers adaptive, research-validated testing that gives participants precise and personalized results that deepen their understanding of self and others. Combined with Patrick Lencioni's model of Trust, Conflict, Commitment, Accountability, and Results, both teams and individuals are able to transform culture and rise together.
Training is available for both intact (Team Development) and cross-functional teams (Personal Development), making every team an agile team.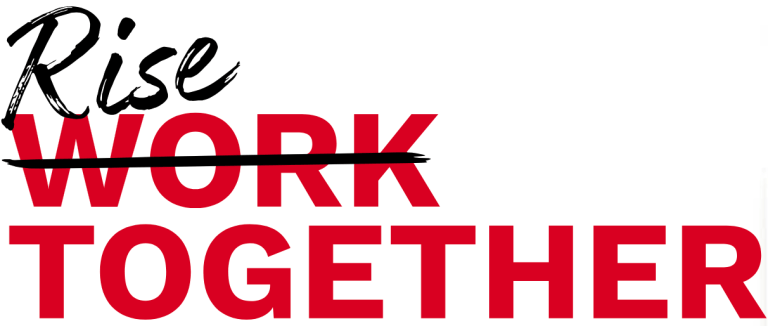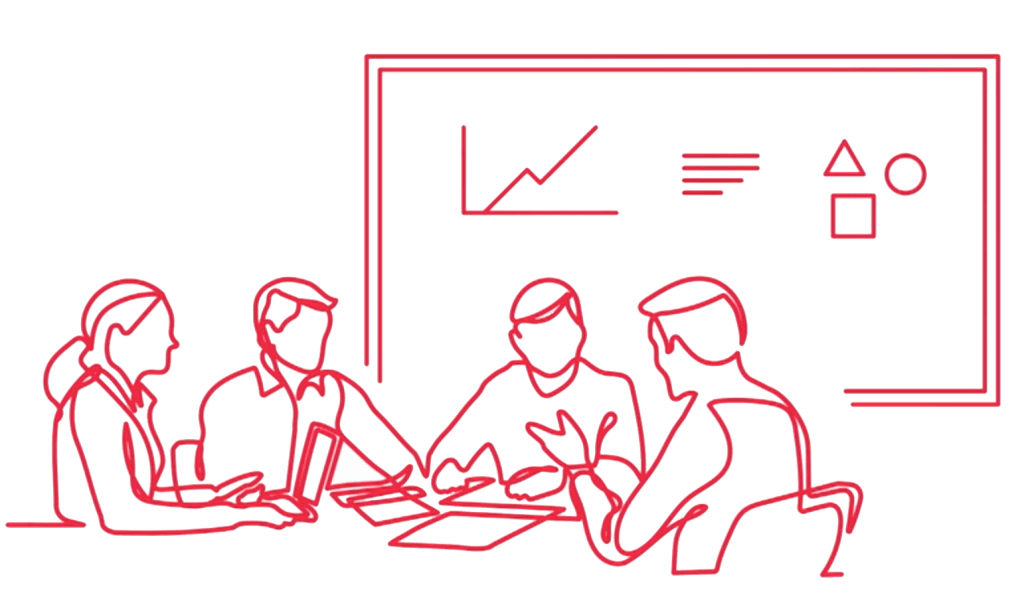 In collaboration with Patrick Lencioni, The Five Behaviors® equips teams with the tools to reimagine their teamwork strategies and cultivate new behaviors, elevating both teams and organizations to higher levels of performance.
Activate Your Team's Potential
As team dynamics continue to evolve in the workplace, it has become increasingly crucial to equip your team with the necessary skills to collaborate effectively, regardless of their physical location.
The Five Behaviors® solutions are designed to activate your team's capacity to achieve outstanding results through cohesive teamwork. Whether you opt for our Personal Development solution, which helps individuals acquire the skills essential for effective teamwork, or our Team Development solution, which assists intact teams in improving their collaborative abilities, we provide the tools you need.
Both solutions are built upon the teamwork model created by renowned author Patrick Lencioni, emphasizing Trust, Conflict, Commitment, Accountability, and Results. This framework is combined with personalized insights to deliver powerful, tailored, and authentic team development solutions that empower both teams and individuals to bring about lasting change.